Kewanee High School


Class Of 1959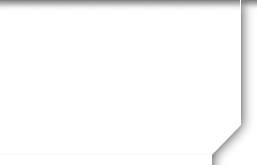 Tom Kapacinskas
Profile Updated:
March 3, 2009 | | |
| --- | --- |
| Residing In: | South Bend, IN USA |
| | |
| --- | --- |
| Spouse/Partner: | Judith A. Robert |
| | |
| --- | --- |
| Occupation: | Jungian Psychoanalyst |
Children:
Thomas Kier, born 1966;
Mia Lynn, born 1969;
Sophia R., born 1991;
Fiona R., born 1994;
Yes! Attending Reunion
Comments:
I grew up in Kewanee where our parents, Joseph and Violet Kapacinskas, operated the Midway Market at the corner of 8th & Walnut Streets, and my four brothers and I helped with the operation of the business. I attended Visitation School, Class of '55, and then St. Bede Academy in Peru, IL for high school. I then went to college at the U. of Notre Dame in pre-profesional studies, graduating with a BA in '63.

After a period of study in the U. of I. Med School, and the U. of Chicago Philosophy Dept., the former Kamilla Knutson (of Wethersfield) and I were married in 1965. I then completed law school at U. of Notre Dame in 1968.
After a year of teaching in the Great Books program at ND, Kam and I traveled to Switzerland on a grant from the West European Studies Foundation in 1969 with our two children, Thomas K., and Mia L., so that I could pursue psychoanalytic training at the C.G. Jung Institut-Zuerich. I completed the Jung Institut diploma in 1972 and Kam & the kids & I returned to South Bend where I resumed teaching in the U. of ND Theology Dept & Great Books program and started a private practice in Jungian analysis (a form of psychoanalytic psychotherapy). I helped to establish the Inter Regional Society of Jungian Analysts in 1975 and the C.G. Jung Institute of Chicago in 1980. I divided my analytic practice between Chicago and Notre Dame.

Kam & I were divorced in 1980. I left the full-time faculty at Notre Dame in the early 80's and continued teaching in the ND summer program, and both the Chicago & Inter Regional Training Institutes.

In 1986 I was married to Judith A. Robert, also a Domer, who later did a PhD at Northwestern in Counseling Psychology & trained as a Jungian Analyst in the Jung Institute of Chicago. We have two children, Sophia, who is studying ballet in Berlin, Germany, & Fiona, who is studying theatre at the Chicago Academy for the Arts.

Judith & I are currently dividing our time between South Bend, Chicago, and Berlin, trying to provide a home for the girls as they pursue their interests.
I continue my practice by telephone and, the last
couple of years, have focused on writing projects. If anyone is interested, I have a paper coming out in a new book from Spring Publications in their Jungian Odyssey series on C.G. Jung & Simone Weil.

I have four brothers who also grew up in Kewanee. Three (Joseph A., George D., and Christopher M.,) are in Houston, TX, and one in Arroyo Grande, CA (Jerome J.). Joseph A. attended KHS and Jerry, George & Chris all attended St. Bede.
School Story:
I remember one incident that was not funny at the time but is certainly memorable. I think that it may have been the summer before high school began. I and some friends from Vis were riding in my father's car on Division Street (maybe after the Y's Teen Canteen--not sure on that--). I reached over (while driving) to adjust the radio (you remember radio..it used to be very big with young people!) and inadvertantly pulled the steering wheel to the right. I managed to sheer off the right front fender of my father's car on a Division Street telephone pole. Everyone in the car dispersed for home on foot. Fortunately, no one was injured. In my panic, I left the fender with the telephone pole and went shamefacedly home to tell my parents. My dad went out & got the fender & drove the car to the body shop. What a night! I can't remember who all was in the car--but I think that maybe Anita Duyschaver (sp? sorry) and Joan Sovanski were, maybe Julie Niedziela, possibly Terry Zang or John Kolata, maybe Jeanne van N.

Anyway, it was a great object lesson in being attentive while driving!