Kewanee High School


Class Of 1959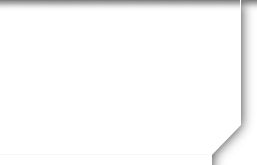 John Redin
Profile Updated:
August 24, 2017
| | |
| --- | --- |
| Residing In: | Ceres, CA USA |
| | |
| --- | --- |
| Spouse/Partner: | Lucy Redin |
| | |
| --- | --- |
| Children: | Jeremy born 1974; Janella born 1977; Joshua born 1979; Joanna born 1981; Jordan born 1989 |
| | |
| --- | --- |
| Military Service: | Illinois National Guard/Army |
Yes! Attending Reunion
Comments:
B.S. General Engineering, U. of IL-Urbana, 1965. Saved in 1966 and called by God into the gospel ministry the following year. Met my lovely wife in San Francisco during theological studies.

Married Lucy Perea in Macao in 1971 and spent the year in Hongkong working in a Christian drug addict center. God willing, looking forward to Golden Wedding Anniversary in 2021.

M.Div. in 1973, Grace Theological Seminary. Various engineering and plant management jobs and three pastorates in Ohio. Moved from OH to CA in 1988.

Pastor of Bethany Baptist Church of Stockton for fifteen plus years. Four older children married with seventeen grandchildren. Lucy and I celebrated our 46th wedding anniversary June 13.
School Story:
The class of 1959 studied in the old condemned school our freshman year. I was enamored with my older brother Don's stories of classes fighting over painting their numerals on the big rock in front of the old school. Do you remember the rock?

As our graduation was approaching, I told that exciting story to the guys in our senior class skit, and we thought we should add that bit of character to our new school. Under cover of darkness, we loaded the biggest rock we could handle from the strip mines into a pick-up truck, painted "1959" on it and drove onto the school lawn, dumped the rock and sped off.

The administration must not have agreed that this was the best way to add character to KHS, because to our great disappointment, there was not even a sign of our rock the next school day.

I totally enjoyed my KHS experience, love you all and hope God's richest blessings for you in Christ Jesus. Would love to see you all.

Your friend, John
Posted on: Apr 21, 2020 at 11:14 PM
Belated happy Birthday. Congratulations to you and your bride. Your friend JR
Dear Jackie,
My sympathies in the death of your mate. I had an admiration for John and I can only imagine your feelings. I have many fond memories of both you and John from KHS and Central Jr. High. And I remember the 8th grade football game Randy spoke of very well when your John beat us.
I feel for you and am praying for you in your loss. God in Christ is a true and faithful comforter.
Love, John
Patricia, Thanks for your greeting. Remember we were destined to go through school together because of our last names. The very best to you and God bless.
Posted on: Aug 09, 2019 at 12:09 AM
John, Thanks for your b.d. greeting. Belated greetings to you one week ahead of mine and the Balsis twins. How is life on the beach in Florida? Can you come to my b.d. party? Know I wrote this once before: I still remember your b.d. party at your house, probably when we were in Little League together. Such great times. Best and may God bless you and Carol.
John Redin
has a birthday today. New comment added.
Posted on: Aug 11, 2017 at 4:33 AM
John Redin
has a birthday today. New comment added.
Posted on: Aug 11, 2016 at 4:33 AM